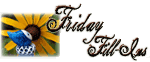 1. How in the world did I fall in love so deeply. I keep on thinking about how this happened but i like it.
2. A great future is all i can see in front of me.
3. Life's Awesome.
4. Am planning a picnic lunch for Mr b/f's Bday next week.
5. That was where we first kissed.
6. The bedroom is where I think of as "our place".
7. And as for the weekend, tonight I'm looking forward to a quiet supper at my house, tomorrow my plans include seeing Mr b/f and Sunday, I want to start packing!